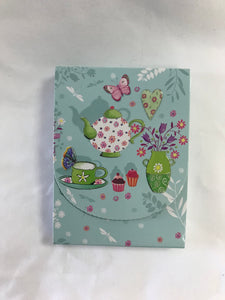 These super cute little purse pads would make an ideal gift or keep it for yourself to have in your handbag.  
Cover has multiple level embossing with green foil and die cut edging, along with a magnet to ensure the cover stays closed.
Size - 10cm x 8cm and just over 1cm thick.