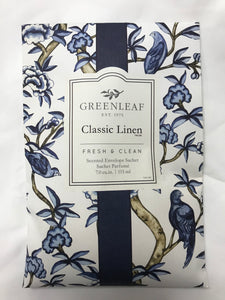 Fragrance: Classic Linen
Fragrance Family: Fresh & Clean
Fragrance Description: Classic Linen is a crisp, clean scent that's reminiscent of that satisfying moment when you sink into a bed made with freshly laundered sheets.
Place your sachet in a closet, under the seat in your car, under your sink, or anywhere else you'd like a touch of fragrance.
SpecificationsVolume:
7 cu.in.
Product Size:
12cm width, 17cm length