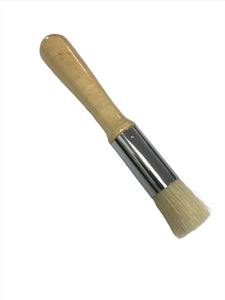 Stencil brushes are used to get the perfect finish when using a stencil.  These brushes are pure bristle brushes and work with The Artisan Premium Chalk Paint or The Artisan Company velvet luxe. 


Large - Great for large sized stencils or when doing a lot of stencilling. 


Medium - Great for large to medium sized stencils or for one of stencils. 


Small - Great for small or fine stencils.  


For best clean up results, clean as soon as you have finished using, in warm water with our conditioning brush soap.   This will ensure your brushes will be in good condition for your next project